Gigabyte have developed the first Nvidia Multi GPU card! The card, whilst having 2X GPU units on the one board is designed to work as a single card SLI solution for Nividia... and it actually works faster than two individual 6600s via an SLI bridge!
Take a look: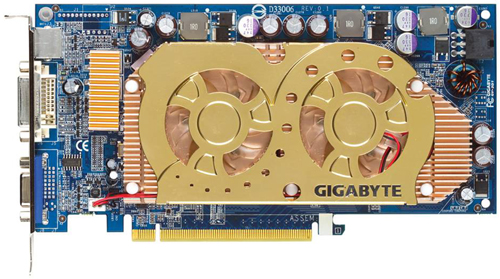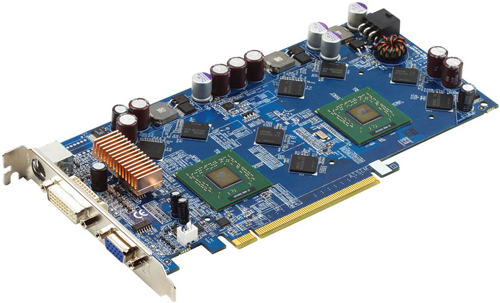 This card is densigned to enable users to take advantage of multi GPU technology without the need for an SLI compatible mainboard.
Check out the
full review
Once Nvidia gets their drivers worked out for this thing, and more mainboards support it, it will be quite a promising solution. Although, lets hope the price tag on release will not fetch more than 2X 6600GTs.
however, imagine getting two of these babies to run in an SLI configuration (if it could ever happen) .... 4X 6600GTs, or even better: 4X 6800GTs!!!!!
-Cub. =o)